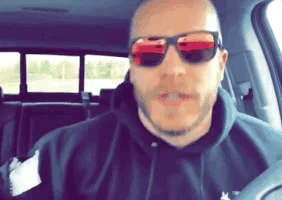 Many people had difficult experiences growing up. They fell on hard times and became associated with the wrong people. I am a perfect example of this, after giving up on writing different exams to enter the university, I was miserable at home. It led me to different bad kinds of stuff like following the wrong set of people, I stole, and was very rude and disrespect my mum.
Anyways let us go on with the main reason for this post.
Some people were convicted for their crimes after behaving in ways that were illegal or socially unacceptable. Thank God I wasn't…
They thought seriously about the kind of person they wanted to be known as, and thought of, in the future. They decided to change their lives by changing the values that they lived by. By making these decisions and sticking to them, they changed their lives. And what others have done, you can do as well.
Remember: It doesn't matter where you're coming from; all that really matters is where you're going.
If you were an outstanding person in every respect, how would you behave toward others? What sort of impression would you leave on others after you had met them and spoken with them? Imagine you could be a completely excellent person. How would you be different from who you are today?
Please drop your comment and contribution to this post.
Have a blessed day!