Hey guys, thanks for stopping by.
Today I will be pointing out 3 questions to confirming your purpose.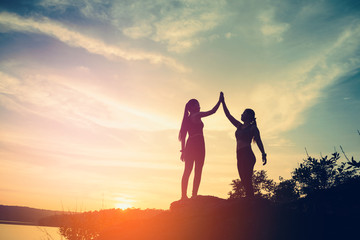 Purpose is the feeling of having a definite aim and of being determined to achieve it. A very important thing you want to achieve in life.
Living a life without regret is a universal desire. I've had too many sleepless nights around the question, "is this it?" I've worked hard… and even had some great achievements, but at times, I'm still troubled by the missed opportunities, the things I've never said, the trips I never took, or decisions I've failed to make. This is regret.
It's the feeling of missing out. It can sap your passion, poison your future, and even have an effect on those around you. It leads me to this positive thought:
"In the end, we only regret the chances we didn't take."
But in the end, we can't do it all. We all realize life is moving faster and faster to our final day – and we understand a life without regret is impractical, but how do we live life with less regret? How can we chase our dreams, live our passion, and love our lives all at the same time?
3 Critical Questions to Confirming Your Purpose:
What are you most passionate about? – (Design and Creativity, Charity, Tutor, Entrepreneurship, Etc.)
Who's most important to you? (Spouse, Best Friend, Cousin, Parents, Children, Strangers, Etc.)
Where is your favorite place on earth? (NYC, Spain, Canada, Australia, Hawaii, Your Home, Church, Etc.)
If you're doing what you're passionate about, with the people most important to you, in place that excites you, you are living the dream.
Now, it's up to you to not only answer these questions but to make at least one of them happen this year… because remember, in the end, we only regret the chances we didn't take.
Let's hear from you in our comment section.
Have a productive day!