Many people don't like change. It's a fact! Former US President Woodrow Wilson said, "If you want to make enemies, try to change something".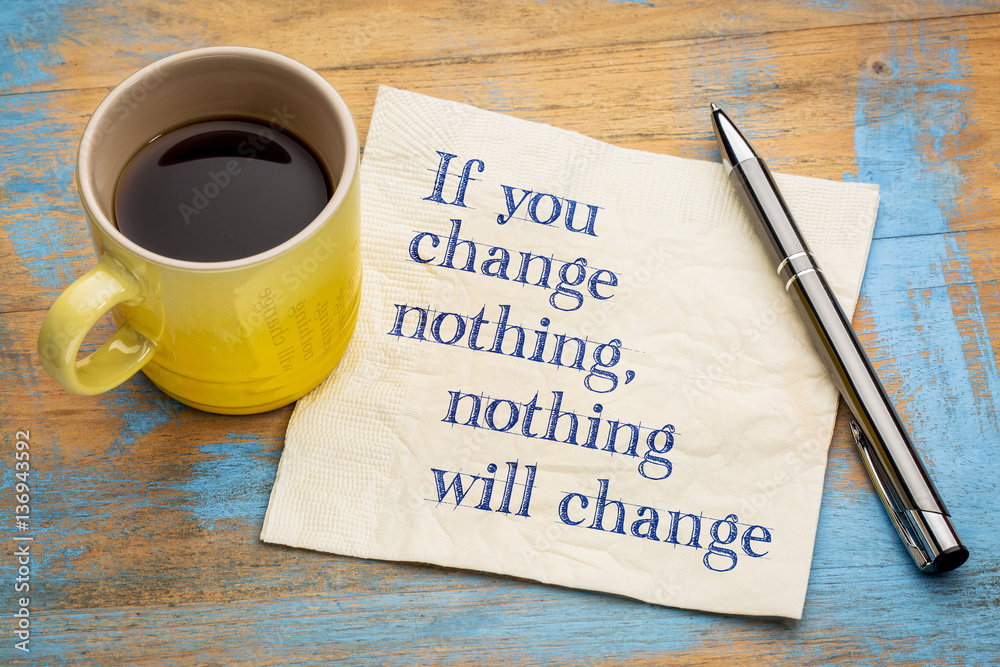 Often when we grow weary or simply become bored with a situation, we get restless and begin to pray: "Oh God! Something has to change in my life!" Then when God tries to bring change into our lives, we say, "Lord, what are you doing? I don't think i can take this change!" We often find ourselves caught in the tension between wanting change and scared to change.
Good examples of this is change of job, moving from one house to another, change of your children school, and so on. Recently, I was praying for a second job to be able to meet up with the bills. I prayed to God for one and also did my part applying. I got a support job, which isn't bad at all. But the fear came when i tried to fit in the hours I will be working and how to manage both together without missing a shift. Instead of complaining of the difficulties, I prayed for clarity and guidiance throughout my shift for the week. Also, when me and my family relocated to the United Kingdom, we were scared of starting over. We are eight months now in the country, thanks to God for His guidiance and grace.
Thank God. He never changes. Because He is always the same, we can trust Him through any changing circumstances or situation.  (read Hebrews 13:8, Malachi 3:6). This should give us great courage and comfort when we face changes in our lves. We do not need to fear change; we can handle it, because God remains the same.
Prayer: Father, I am so thankful that I don't have to fear change. You never change and You are my strong tower. I stand on the firm foundation of Your word, and i will live in peace, even when things are changing all around me.
This piece credit goes to Joyce Meyer. Highlighting how we can deal with change through prayer. I was fascinated by the piece, which made me write a few personal experience to it.
Please share and comment.